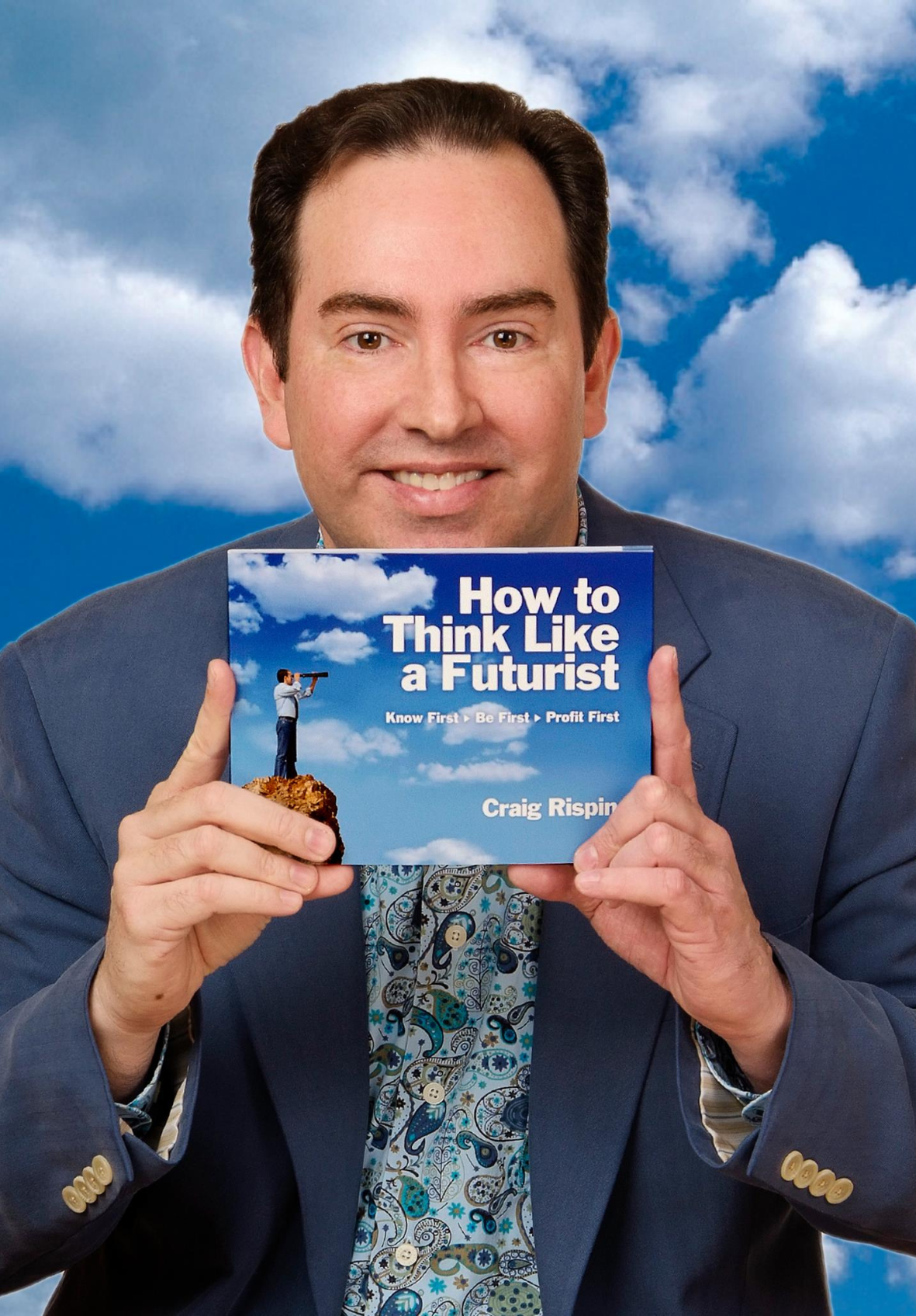 Craig Rispin CSP
NZ Advisory Board
(Futurist and Strategy Guru)
Craig Rispin is one of the world's leading futurists – an expert in emerging business, people and technology trends – and how companies can profit from them.
Craig's keynotes and strategic planning are powered by Artificial Intelligence research of over 1 million data sources – revealing the future of any industry or major topic.
He has over 35 years of experience working where the future has been created – with some of the most innovative organisations in the world.
An award-winning keynote speaker and CEO mentor, he shows his clients how to: Know First, Be First and Profit First.
Craig Rispin's contribution to Unboxed OS as a mentor has been instrumental in shaping our company's growth and success. Recognising his invaluable expertise after 4 years of working togeather, Craig Rispin CSP was appointed to our Advisory Board.
At the same time, Craig Rispin CSP provided Unboxed OS with a license to use his industry-leading AI training and future thinking knowledge and strategy. This collaboration signifies the mutual trust and shared vision between Craig Rispin and Unboxed OS as we work together to drive innovation, accelerate growth, and transform work cultures.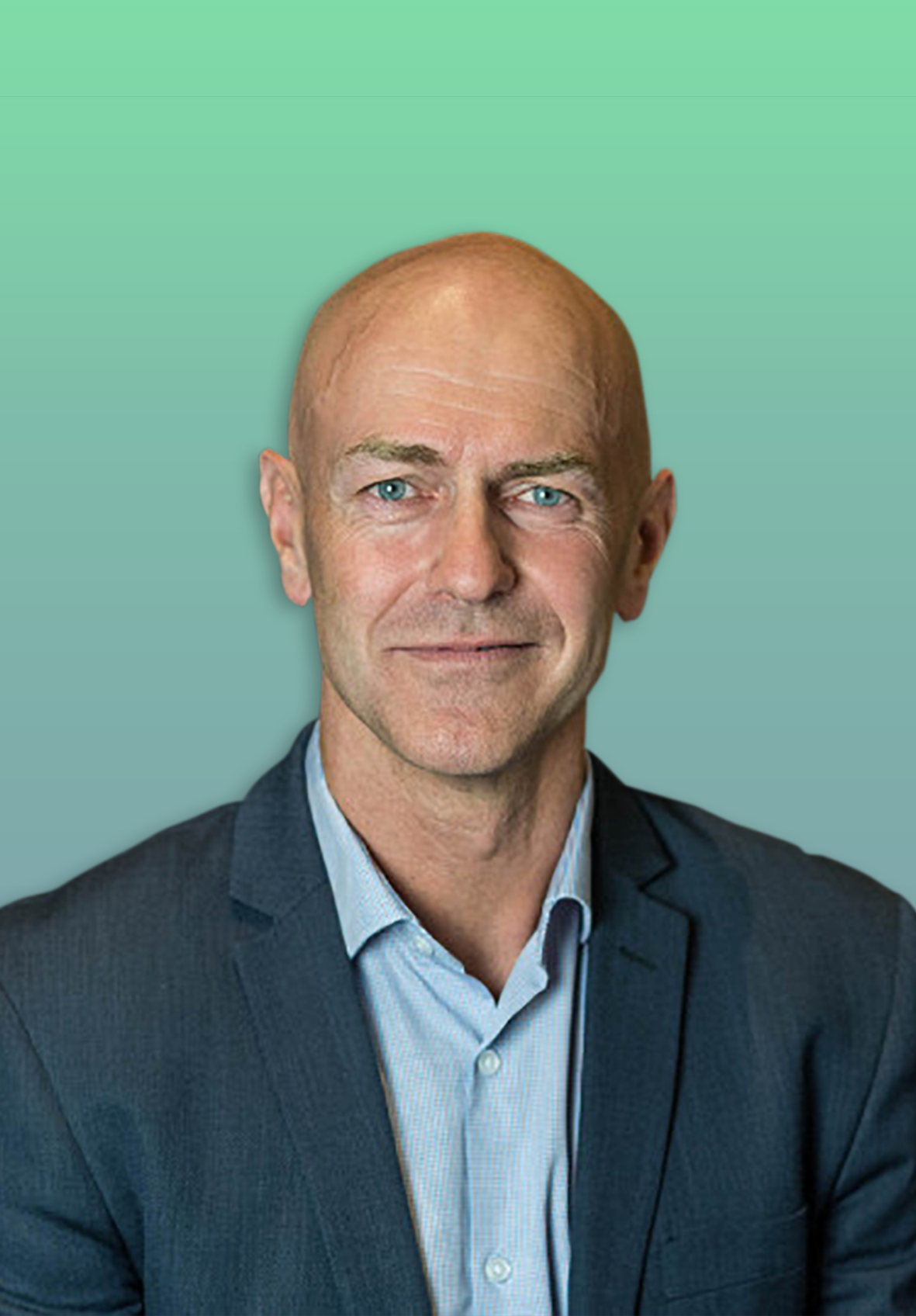 Rob Robertson
Founder & CEO
(Chief Doer and Dogs Body)
Why do you get out of bed each day?
I am driven to help others build trust to feel good about who they are due to my own history of self-doubt. Helping others to feel the inner freedom, passion and purpose that has now become my normal.
Why do you do the work you do?
Working for multiple managers who yelled at staff, including all the exec team. I understand how that feeds self-doubt and mistrust. Hence I am driven to change work cultures so people love what they do in an environment they feel supported to give more within – a team culture of real trust.
What do you do at work?
Loads of talking to the team and clients, looking at business strategy and directions, and keeping on top of all the latest AI tech and tools
What do you do away from work?
Tennis nutter who loves to play because as the self-doubt has reduced, it has been replaced with much more mental toughness to start winning the occasional titles. Native Bush is my happy place. It always feel good walking in the bush, and more recently, I am very lucky to live in a forest, helping my default state of gratitude. I love building bush tracks on my land, a retreat centre 50 minutes from the Auckland CBD, resting on 40 acres of native bush. I am always writing about everything to do with human energy and AI. My biggest passions in life have become my work, so it feels like I never need to work these days. I just do what I love, except grammar, as I am somewhat dyslexic.
Family Personal life?
No kids yet. Who knows if they will arrive? These days I aim to let go of attachment to goals to listen within, and find the path of great passion and flow. So by getting the head out of the way much of the time, I enjoy so much synchronicity as things often flow like magic.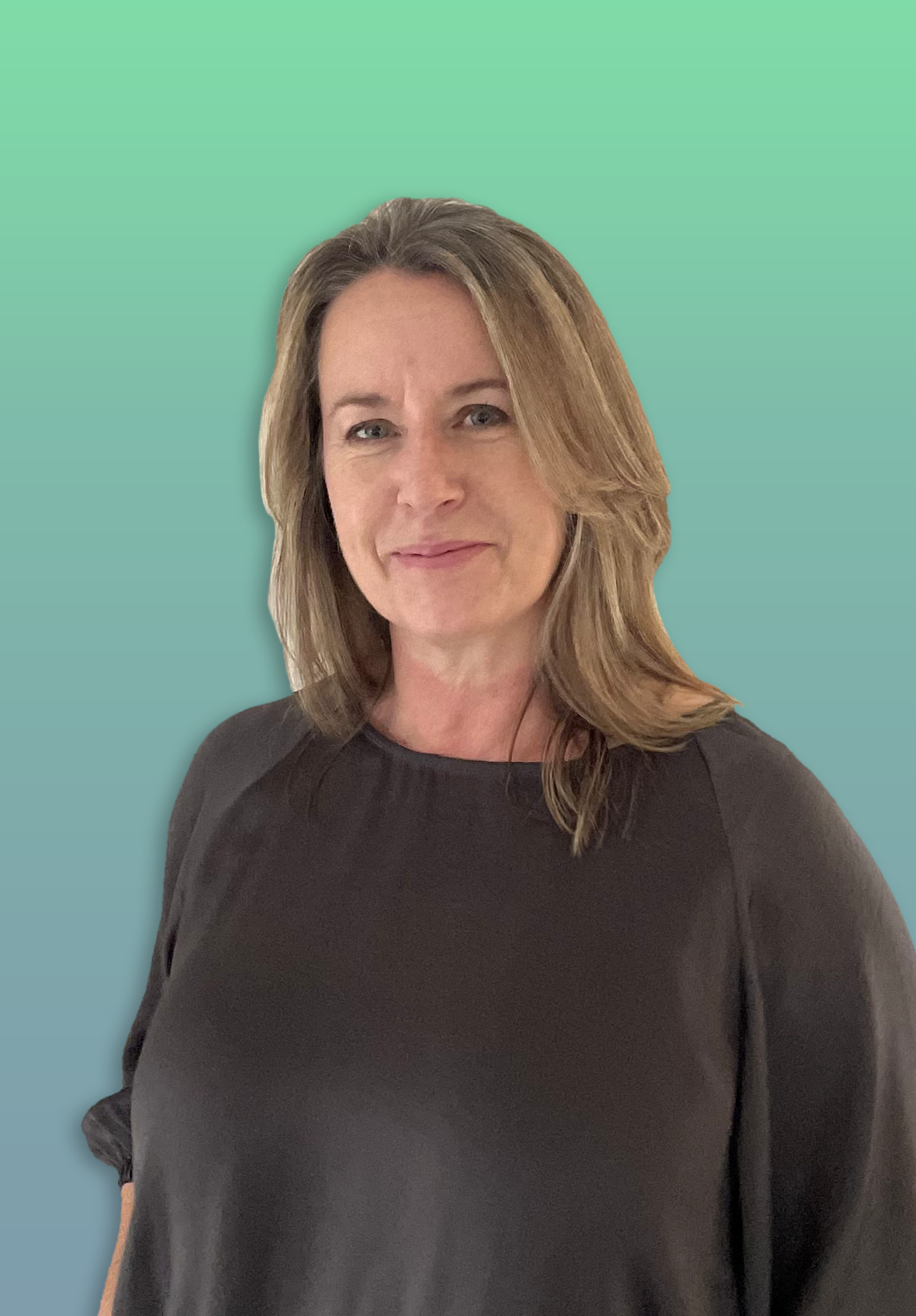 Lisa Scott
Client Relationship and HR Manager
(Camp Mum, Chief Lover of People)
Why do you get out of bed each day?
I love life and the anticipation of what each day is going to bring, even when things don't go to plan or we face an unexpected challenge, the growth we find in this is invigorating – you could say my waking mantra is "bring it on"
Why do you do the work you do?
Knowing that I can make a difference – I have a huge passion for developing people and giving them the tools to truly live their best life, to bring out the best in people and help them find value in what they do – people matter and I love helping them see this in themselves
What do you do at work?
I settle everyone in, whether you're our client or on our team, my role is to make sure your journey is as smooth and as enjoyable as possible
What do you do away from work?
My home is my haven and I'm often found in the garden with my hands in the dirt. Being out in nature is my happy place, I love walking & tramping & enjoying all the outdoors has to offer. Relaxing at home I enjoy yoga and reading, I love to cook good food and spend quality time with my friends 
Family Personal life?
I'm the super proud parent of two amazing young adults who are both out in the world following their passion. One is studying in their final year of university, the other is working his dream job.  I am grateful to be in a place of amazing personal freedom at this stage of my life and embracing the flow of each day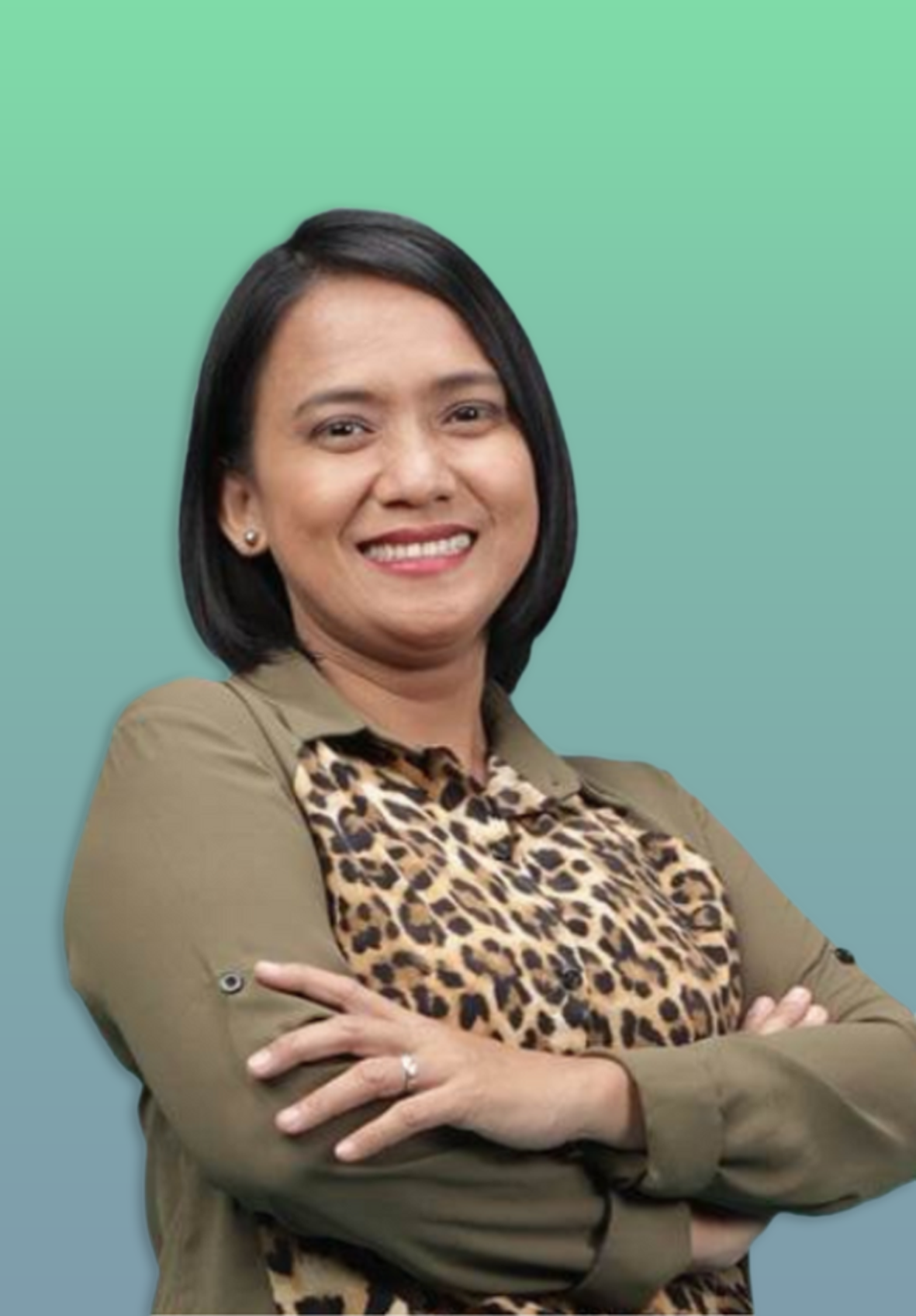 Hannah Sorongon
Finance & Operations Manager
(Action and Numbers Lady)
Why do you get out of bed each day?
My family is the main reason why I get out of bed everyday.
Why do you do the work you do?
I love working with business owners.
What do you do at work?
I work with them to help with their online business problems and  work more on strategies.
What do you do away from work?
I am more of a house mom. My hands are already full, that's why I don't have any extracurricular activities outside.
Family Personal life?
I am a mom of two beautiful daughters. Me and my husband are taking care of our kids as best as we can. We do love strolling but right now, we don't since we have a newborn.
Tracey Sharp
Communication Manager
(Wordsmith, Creator of Magic)
Why do you get out of bed each day?
Every day is an opportunity for growth and creativity. 
Why do you do the work you do?

My work is a mixture of research, writing, and teaching – all of which I love. I enjoy wrangling words and the variety of projects I get to work on is very satisfying – I am always learning and growing. I also appreciate the flexibility of working from home.
What do you do at work?
As a contractor I create content and do a bit of copy editing. I work on various research contracts as they come up – which might involve interviewing, data analysis, data presentation and so forth. I have my own creative writing projects – a novel and theatre scripts – which I work on each week. I facilitate creative writing workshops and I sit on a couple of not-for-profit boards. 
What do you do away from work?
I got involved with waka ama a few years ago and am now fully committed to the sport/lifestyle. I spend a fair chunk of time in the gym. I read a lot (which I call 'working'), think a lot, walk a lot, socialise a lot, drink coffee a lot, binge Netflix a lot. 
Tell us a bit about your family/personal life.
I am married and have two sons who are both in their final years of university study. I have a large extended family to hang out. I have two dogs who I struggle not to call fur babies, but they are.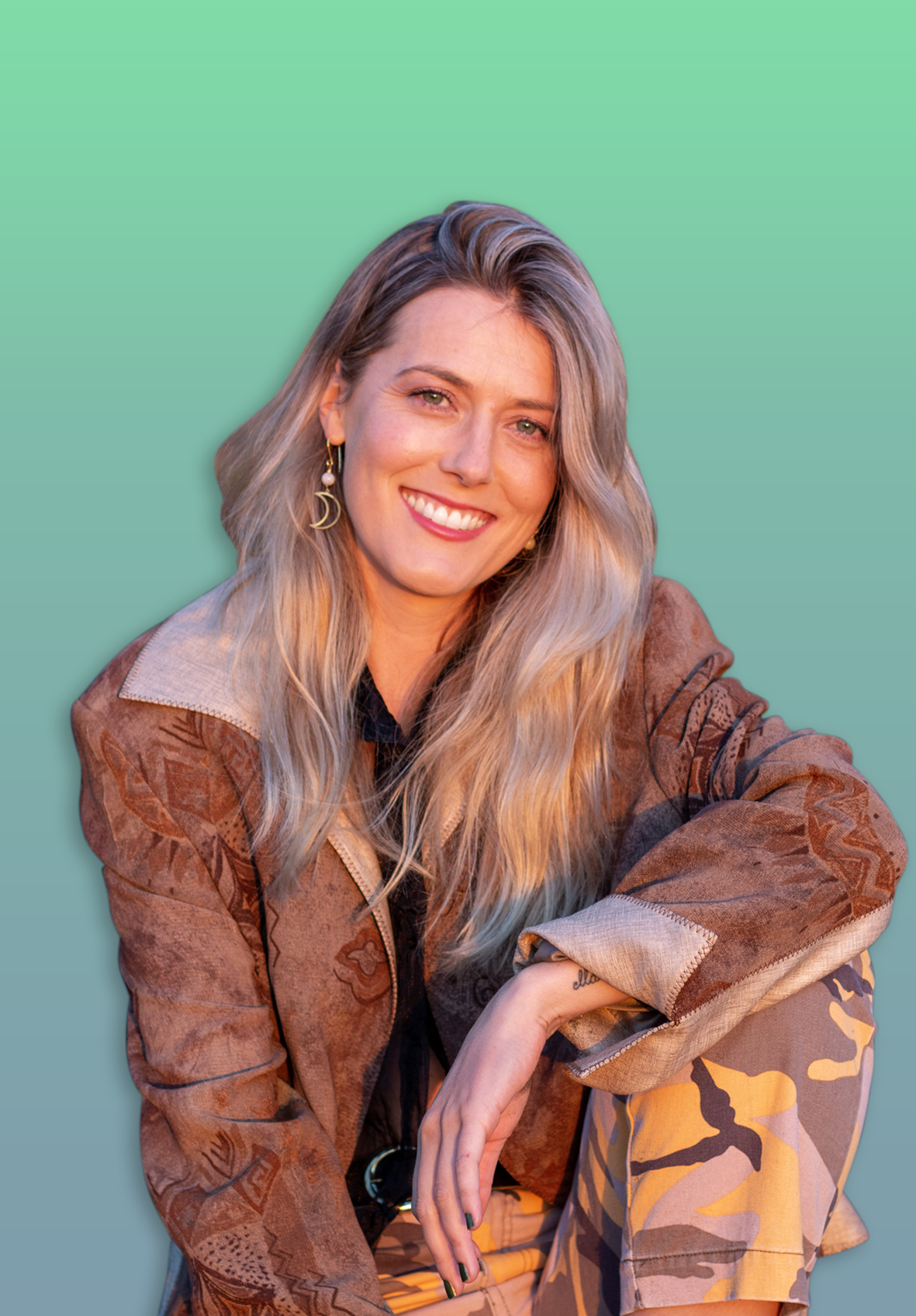 Nicole Gurau
Visual Design
(Creative Visionary, Soulful Dreamer and Doer)
Why do you get out of bed each day?
To embrace a new day to start afresh with new experiences and intentions, whether that be creative endeavours, adventures with my son or practising mindfulness.  
Why do you do the work you do?
I am naturally creative. I love colour and I love beautiful things. I like to add a bright, positive spin to life while also retaining authenticity to the human experience. I like to inspire and be inspired and I love to collaborate with other driven humans. 
What do you do at work?
I design logos, icons, packaging, social media content and print collateral. I also illustrate and paint. I love working with a team and with people in general but also love working on my own accord. It's so important to have a strong brand and my job is to make sure branding is really clear and strong.
What do you do away from work?
Listen to podcasts, drink copious amounts of cacao, practise yoga when I can and express myself through thrifting and dancing. 
Family Personal life?
I have a 4 year old son who I am very thankful to have in my life who is teaching me all sorts of lessons and we like spending time in nature when we can.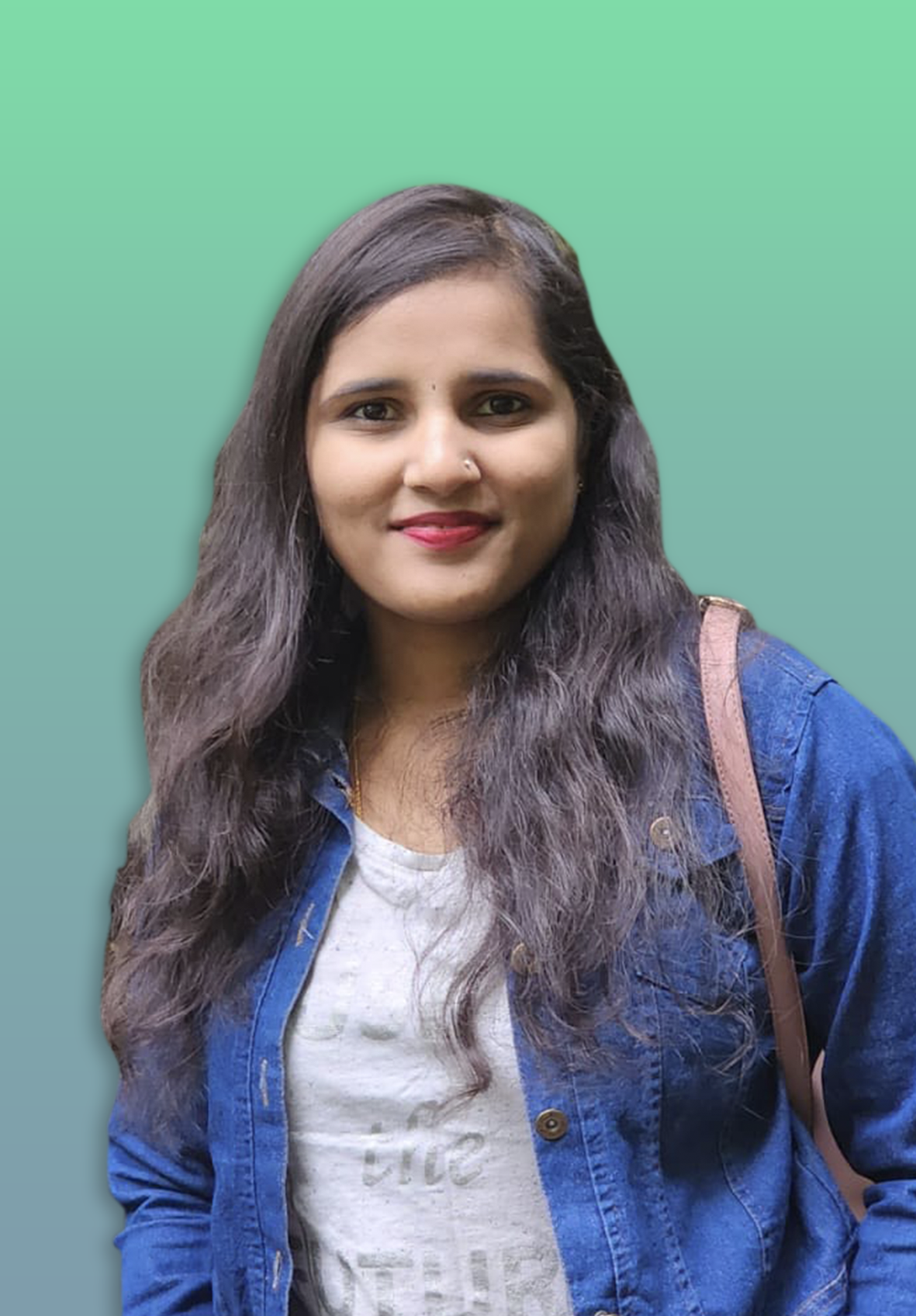 Prateeksha Mahadevappa
Workflow and Automation Manager
(Data Integration Guru)
Why do you get out of bed each day?
They say life is too short, which makes me feel I need to live it to its fullest. Every day we get a chance to do something new. That makes me want to get up and be ready for the day.
Why do you do the work you do?
Technology inspires me, and I love contributing my knowledge for a better future.
What do you do at work?
I learn the emerging technologies, especially in the IT industry and work on implementing these for the organization.
What do you do away from work?
I love reading books, and travelling is one of my favourite activities. Since I am new to Auckland and this is the first time I have travelled outside of my country, I aim to travel and visit all the beautiful places in New Zealand. Lately, I have been exploring Auckland every weekend and spending quality time with my partner.
Family Personal life?
I am newly married and have a great partner who has been my constant support while building my new life here with him, which makes me feel very grateful for him.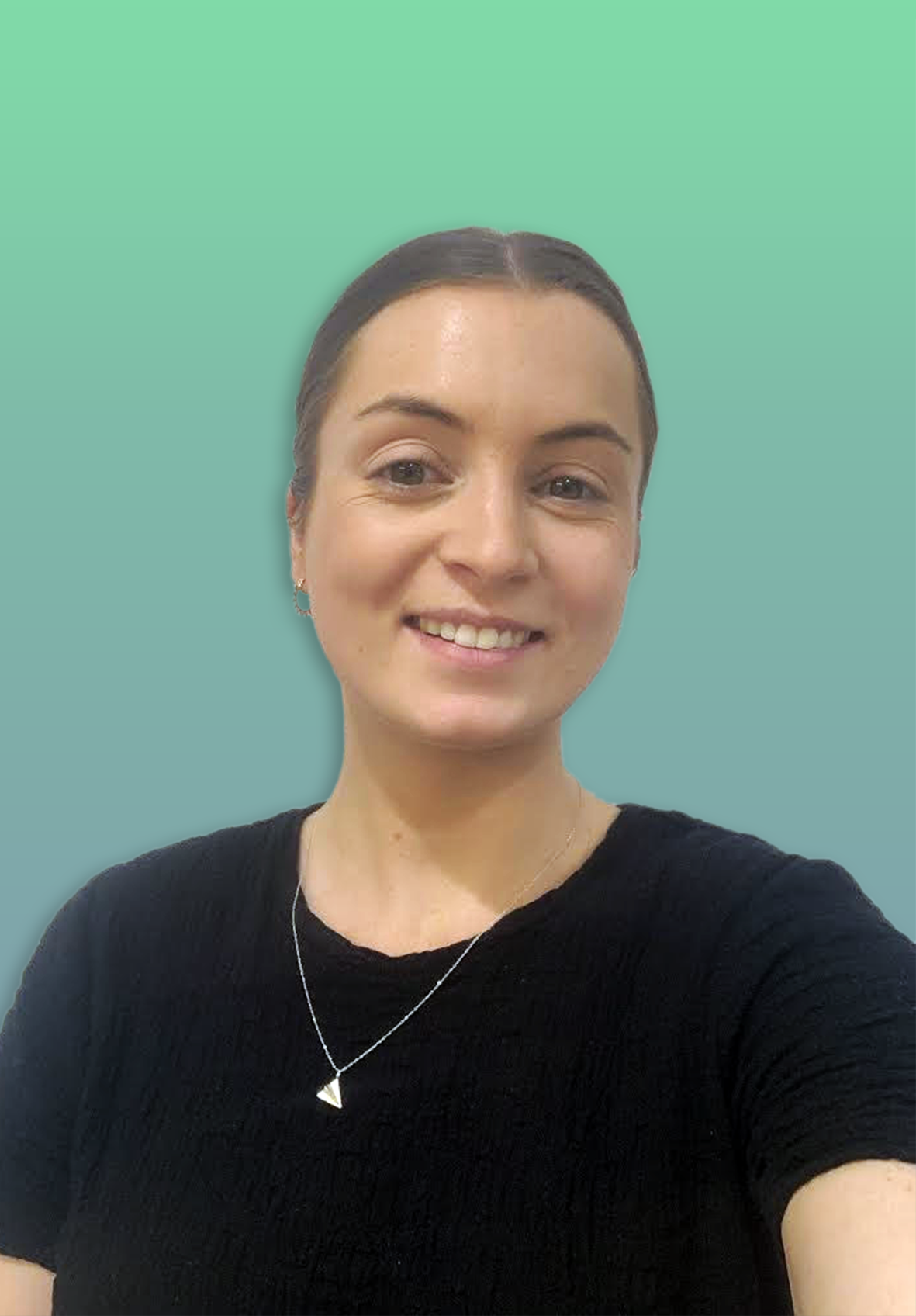 Helen Shrimpton
Marketing Lead
(Client Attraction Queen)
Why do you get out of bed each day?
There is so much out there in the world to experience and achieve and I am working towards a life that allows me to grow, learn and travel the world.
Why do you do the work you do?
I enjoy the art of marketing and gaining experience in the business world. My background in psychology has formed an interest in understanding human behaviour in relation to marketing.
What do you do at work?
I do marketing which consists of blog posts and social media copy writing.
What do you do away from work?
Love reading but also equally binge watching Netflix. I spend way too much time at the gym. I have travelled to 13 countries so far which is is not nearly enough! I have a six month trip I am set on doing in two to three years time that I am in the early stages of thinking about/planning. This trip will be the start of experiencing living overseas for the first time.
Family Personal life? 
I technically have ten immediate family members which include step siblings and step parents (it's a lot). I have an amazing partner who I have been with for three years now. We moved to Wellington together after university, which is where he grew up.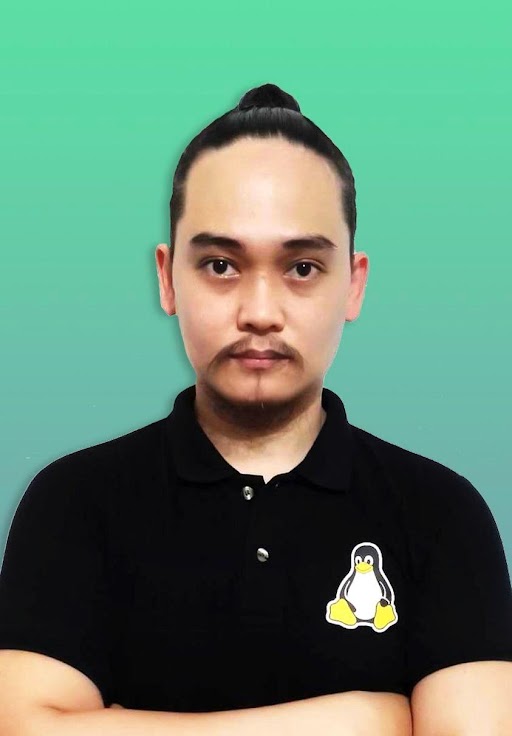 Jefferson Uy
Software Development Manager
(Tech Dude)
Why do you get out of bed each day?
Each day driven by my family's love and support, which inspires me to be the best version of myself personally and professionally. Additionally, the opportunity to serve the public and make a positive impact on others' lives fuels my enthusiasm for each new day's possibilities.
Why do you do the work you do?
Through coding and development, I find joy in creating innovative solutions and turning ideas into reality. Being able to build software and systems that can improve people's lives and make processes more efficient gives me a sense of fulfilment and purpose in my work.
What do you do at work?
My work involves writing code, troubleshooting and debugging issues, as well as collaborating with other team members to design and optimise solutions. In addition, I am constantly seeking to study and keep current with the newest technology and trends in order to develop my abilities and give the best possible outcomes for the projects I am involved in.

What do you do away from work?
Outside of work, I cherish valuable moments with my family, creating lasting memories and enjoying togetherness. In my leisure time, I find relaxation through playing RPG video games and watching Anime and Movies, providing a refreshing balance to my professional life.
Family Personal life? 
In my personal life, I am grateful for my loving family, including my supportive wife and two wonderful sons. Together, we embrace the joys and challenges of parenthood, creating cherished memories and a strong bond filled with love and laughter. My family's presence and inspiration serve as the foundation for my purpose and happiness in all aspects of life.
.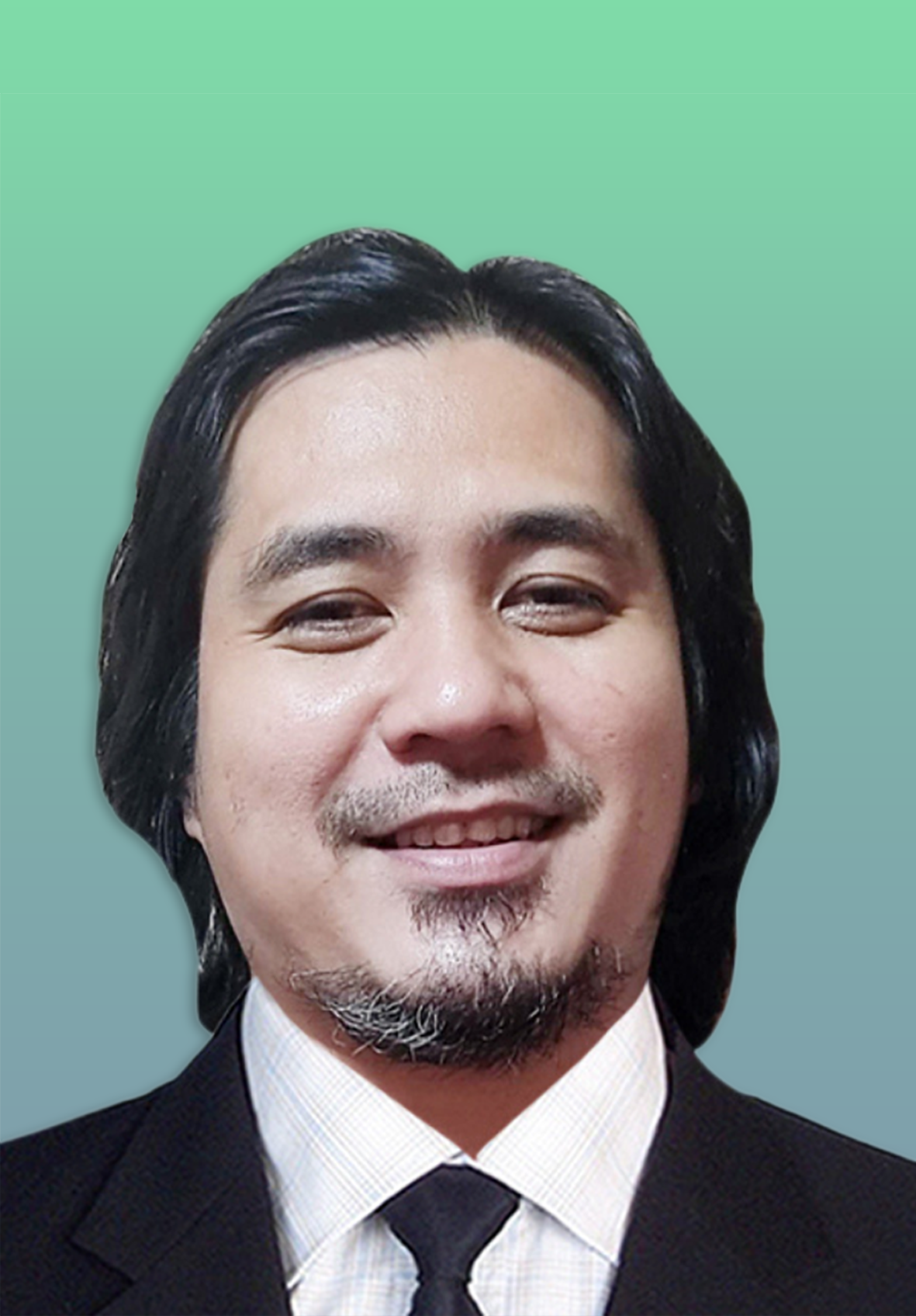 Noel Sorongon
Social Media
(Sociailiser Online)
Why do you get out of bed each day?
For my wife and 2 daughters
Why do you do the work you do?
I want to explore more on social media
What do you do at work?
Social media posting ( Ex. in Linkedin, Facebook,  Youtube, etc.. ).
What do you do away from work?
Taking care of our 2 daugthers. Watching movies
Family Personal life?
I am a father of two beautiful daughters. My wife and I are taking care of our kids